Meet our Next Speaker
Ambassador Peter Galbraith
Monday, November 17
Topic: Iraq and Syria: What Next?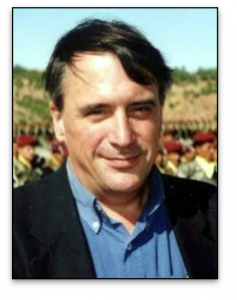 Ambassador Peter W. Galbraith is the Senior Diplomatic Fellow at the Center for Arms Control and Non-Proliferation where his work focuses on Iraq, the greater Middle East, and conflict resolution and post-conflict reconstruction, specifically in the Balkans, Indonesia, Iraq, India/Pakistan, and Southeast Asia.
Prior to joining the Center, Galbraith was a professor of National Security Strategy at the National War College. He has held senior positions in the United States government and with the United Nations. From 1979 to 1993, Galbraith was a senior advisor on Near East and South Asia and international organizations to the Senate Foreign Relations Committee. From 1993 to 1998, he served as U.S. Ambassador to Croatia where he was actively involved in the Croatia and Bosnia peace processes. In 1995, he helped mediate the Erdut Agreement that ended the war in Croatia by providing for peaceful reintegration of Serb-held Eastern Slavonia into Croatia. From 2000 to 2001, Galbraith was Director for Political, Constitutional, and Electoral Affairs at the U.N. Transitional Administration in East Timor (UNTAET). He also served as a Cabinet Member for Political Affairs and the Timor Sea in the First Transitional Government of East Timor.
Galbraith has authored numerous books, including The End of Iraq (2006). He is the author of published Foreign Relations Committee reports on ethnic cleansing in Bosnia-Herzegovina, the Iran-Iraq War, the Iraqi Kurds, nuclear proliferation in South Asia, and the Cambodian famine.
Galbraith holds an A.B. from Harvard College, an M.A. from Oxford University, and a J.D. from Georgetown University.
Meetings open to members only.  Unless otherwise noted, all meetings take place at Erickson Hall at Point Lookout.  Please plan on arriving by 11:30AM for noon meetings.  The speaker begins promptly at noon and lunch is served from 1PM.
A Few Audios of Past Presentations
Listed below are links to past presentations for which audios have recently been added. Click on the link to gain access:
For Would-be New Members:
Please click here to display and download a Membership Application Form.
For Additional Foreign Policy Events in the Midcoast Area . . .
Click to visit  The Camden Conference website.
How to Contact Us
We can be contacted by email, mail, or phone.
Mid-Coast Forum on Foreign Relations
PO Box 41
Rockport, ME 04856
207-236-8288