Meet our Next Speaker
David Stoll
Monday, September 23, 2019
Topic: Migration from Guatemala to the US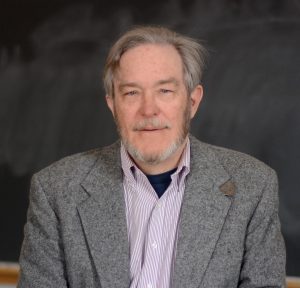 David Stoll has worked with indigenous communities in Guatemala since the 1980s.  In his most recent book, El Norte or Bust! How Migration Fever and Microcredit Produced a Financial Crash in a Latin American Town (Rowman & Littlefield, 2012), he describes how migration actually impoverishes many rural Guatemalans because they take on unmanageable debt to finance the trip north.  He has written about Central American migration for The Wall Street Journal, Miami Herald and The American Interest.  His earlier books include Is Latin America Turning Protestant? (University of California Press, 1991), Between Two Armies in the Ixil Towns of Guatemala (Columbia University Press, 1993), and Rigoberta Menchú and the Story of All Poor Guatemalans (Westview Press, 2007).  Stoll received his bachelor's degree in anthropology from the University of Michigan and his PhD from Stanford University. For the past 22 years, he has taught at Middlebury College in Vermont.
Meetings open to members and members' guests only.  Unless otherwise noted, all meetings take place at Hedges Hall at Point Lookout.  Please plan on arriving by 11:30 AM for noon meetings.  The speaker begins promptly at noon and lunch is served from 1 PM.
Audios of Past Presentations
Listed below are links to recent presentations. Click to listen:
For Would-be New Members:
Please click here to display and download a Membership Application Form.  It's an Acrobat "form" so you can type directly into it, then save and email it back to us at info@midcoastforum.org.  Alternately, you can print it, fill it out by hand and mail it to us at the address on the form.
How to Contact Us
We can be contacted by email, mail, or phone.
Mid-Coast Forum on Foreign Relations
PO Box 41
Rockport, ME 04856
207-236-8288