Meet our Next Speaker
Alan Makovsky
Monday, March 18, 2019
Topic: Turkey: Wayward Ally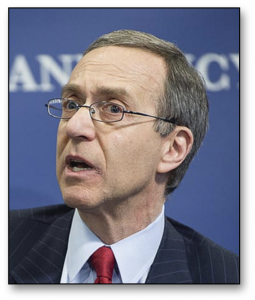 Alan Makovsky is a senior fellow for National Security and International Policy at the Center for American Progress. From 2001 to 2013, he served as a senior professional staff member on the Committee on Foreign Affairs in the U.S. House of Representatives, where he covered the Middle East, Turkey, and other related issues.
At the Washington Institute for Near East Policy—a private think tank where he worked from 1994 to 2001—Makovsky wrote widely on various Middle Eastern and Turkish topics. He also founded and directed the Washington Institute's Turkey Research Program.
At the State Department where he worked from 1983 to 1994—Makovsky variously covered southern European affairs and Middle Eastern affairs for the Bureau of Intelligence and Research. He also served as the political advisor to Operation Provide Comfort in 1992 and as the special advisor to the special Middle East coordinator from 1993 to 1994.
Meetings open to members and members' guests only.  Unless otherwise noted, all meetings take place at Hedges Hall at Point Lookout.  Please plan on arriving by 11:30 AM for noon meetings.  The speaker begins promptly at noon and lunch is served from 1 PM.
Audios of Past Presentations
Listed below are links to past presentations. Click to listen:
For Would-be New Members:
Please click here to display and download a Membership Application Form.  It's an Acrobat "form" so you can type directly into it, then save and email it back to us at midcoastforum@gmail.com.  Alternately, you can print it, fill it out by hand and mail it to us at the address on the form.
How to Contact Us
We can be contacted by email, mail, or phone.
Mid-Coast Forum on Foreign Relations
PO Box 41
Rockport, ME 04856
207-236-8288