Meet our Next Speaker
Dimitri Simes
Monday, April 2, 2017
Topic: The Cost of Ignoring Russia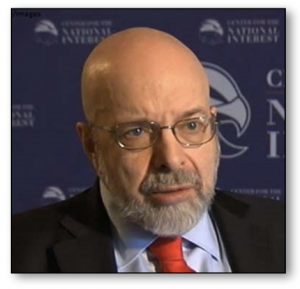 Dimitri K. Simes is President and CEO of the Center for the National Interest and Publisher of its foreign policy magazine, The National Interest.  Mr. Simes was selected to lead the Center by former President Richard Nixon, to whom he served as an informal foreign policy advisor and with whom he traveled regularly to Russia and other former Soviet states, as well as Western and Central Europe.
Before the Center was established, Mr. Simes served as Chairman of the Center for Russian and Eurasian Programs and a Senior Associate at the Carnegie Endowment for International Peace.  Earlier, he was director of the Soviet research program and a research professor at the Nitze School of Advanced International Studies (SAIS), at Johns Hopkins University.  Mr. Simes also ran the Soviet policy program at the Center for Strategic and International Studies, and taught at the University of California at Berkeley and Columbia University.
Mr. Simes was born in Moscow, where he graduated from the Moscow State University.  He studied and worked at the Institute of the World Economy and International Relations.  Mr. Simes emigrated to the U.S. in 1973.
Meetings open to members and members' guests only.  Unless otherwise noted, all meetings take place at Hedges Hall at Point Lookout.  Please plan on arriving by 11:30AM for noon meetings.  The speaker begins promptly at noon and lunch is served from 1PM.
Audios of Past Presentations
Listed below are links to past presentations. Click to listen:
For Would-be New Members:
Please click here to display and download a Membership Application Form.  It's an Acrobat "form" so you can type directly into it, then save and email it back to us at midcoastforum@gmail.com.  Alternately, you can print it, fill it out by hand and mail it to us at the address on the form.
How to Contact Us
We can be contacted by email, mail, or phone.
Mid-Coast Forum on Foreign Relations
PO Box 41
Rockport, ME 04856
207-236-8288