Meet our Next Speaker
Thomas F. Remington
Monday, October 30, 2017
Topic: The Crisis of Global Inequality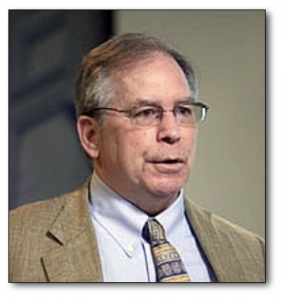 Thomas F. Remington is Visiting Professor of Government at Harvard University where he is teaching a course entitled "The Politics of Economic Inequality." In 2017 he retired from a career teaching at Emory University in Atlanta, where he is Goodrich C. White Professor (Emeritus) of Political Science. He is also Senior Research Associate of the International Center for the Study of Institutions and Development of the Higher School of Economics in Moscow, Russia, and an Associate of the Davis Center for Russian and East European Studies at Harvard University. He received his PhD in political science from Yale University in 1978 and an MA in Russia and East European Studies from Yale in 1974. Among his books are Presidential Decrees in Russia: A Comparative Perspective (Cambridge University Press, 2014); The Politics of Inequality in Russia (Cambridge University Press, 2011); The Russian Parliament: Institutional Evolution in a Transitional Regime, 1989-1999 (Yale University Press, 2001); and The Politics of Institutional Choice: Formation of the Russian State Duma (co-authored with Steven S. Smith) (Princeton University Press, 2001). Other books include Politics in Russia (7th edition, 2011); Parliaments in Transition (1994); and The Truth of Authority: Ideology and Communication in the Soviet Union (1988). His current research focuses on inequality and social policy in Russia, China and the United States.
Meetings open to members and members' guests only.  Unless otherwise noted, all meetings take place at Hedges Hall at Point Lookout.  Please plan on arriving by 11:30AM for noon meetings.  The speaker begins promptly at noon and lunch is served from 1PM.
Audios of Past Presentations
Listed below are links to past presentations. Click to listen:
For Would-be New Members:
Please click here to display and download a Membership Application Form.  It's an Acrobat "form" so you can type directly into it, then save and email it back to us at midcoastforum@gmail.com.  Alternately, you can print it, fill it out by hand and mail it to us at the address on the form.
How to Contact Us
We can be contacted by email, mail, or phone.
Mid-Coast Forum on Foreign Relations
PO Box 41
Rockport, ME 04856
207-236-8288