Upcoming Speakers
Sarah Mendelson
Monday, October 29, 2018
Topic: Combating Human Trafficking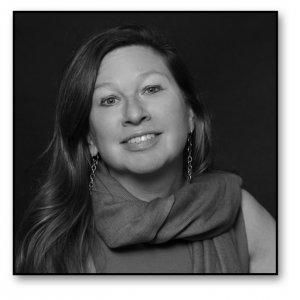 Ambassador Sarah E. Mendelson is Distinguished Service Professor of Public Policy at Carnegie Mellon University and Head of Carnegie Mellon's Heinz College in Washington DC.  She served as the US Representative to the Economic and Social Council at the United Nations until January 20, 2017. Confirmed by the Senate in October 2015, she was the USUN lead on international development, human rights, and humanitarian affairs. There she oversaw campaigns to get country-specific resolutions passed in the General Assembly and to get NGOs, including the Committee to Protect Journalists, accredited to the UN. She led efforts to elevate the issue of combating human trafficking and was senior lead for the President's Summit on Refugees. Prior to her appointment as Ambassador, she served as a Deputy Assistant Administrator at USAID from 2010-2014 where she was the Agency lead on democracy, human rights, and governance. A long time policy entrepreneur, she has spent over two decades working on development and human rights as a scholar and practitioner including in Moscow with the National Democratic Institute, on the faculty of the Fletcher School at Tufts University, and over a decade as senior adviser and inaugural director of the Human Rights Initiative at the Center for Strategic and International Studies. There she also worked as a senior fellow in the Russia and Eurasia Program where she over saw focus groups, public opinion surveys, and social marketing campaigns in Russia on a range of issues. A member of the Council on Foreign Relations and the author of over 70 scholarly and public policy publications, Ambassador Mendelson received her BA in History from Yale University and her PhD in political science from Columbia University.
Gary Samore
Monday, November 12, 2018
Topic: Love and Fury: Trump takes on North Korea and Iran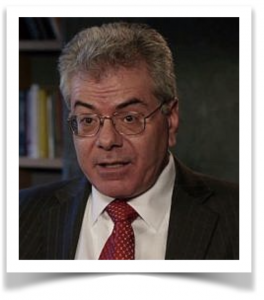 Gary Samore is Professor of the Practice of Politics at Brandeis University and Senior Executive Director of the Crown Center for Middle East Studies.  He is also a Senior Fellow at the Belfer Center for Science and International Affairs, where he previously served as Executive Director for Research.  He was President Obama's White House Coordinator for Arms Control and Weapons of Mass Destruction from 2009 to 2013 and Senior Director for Nonproliferation and Export Controls for President Clinton from 1996 to 2001.  He was also worked at the Department of State, the Council on Foreign Relations, the International Institute for Strategic Studies and the MacArthur Foundation.  He graduated from Harvard University with a PhD in Government in 1984.
Kyle Parker
Monday, December 17, 2018
Topic: The Magnitsky Act and its Impact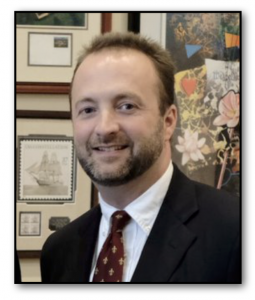 Kyle Parker, Chief of Staff of the U.S. Helsinki Commission, was jointly appointed on January 3, 2018 by U.S. Senators Roger Wicker and Ben Cardin, Chairman and Ranking Member, respectively.
Prior to his appointment to the Commission, Kyle served on the House Foreign Affairs Committee as Ranking Member Eliot Engel's senior advisor overseeing U.S. foreign policy toward the 50 countries and three international organizations covered by the Department of State's Bureau of European and Eurasian Affairs. From 2006 to 2014, Kyle served as Policy Advisor for Eurasia at the U.S. Helsinki Commission under the Chairmanships of Sam Brownback, Alcee Hastings, Ben Cardin, and Chris Smith. Before entering government, Kyle spent eight years at the American Foreign Policy Council managing high-level political exchanges with Russia, Ukraine, and China.
Kyle's work on the Magnitsky Act, a landmark law redefining human rights advocacy around the world, is featured in a New York Times bestseller, and his expertise on Russia has been quoted by the Wall Street Journal, Washington Post, CNN, Fox News, NPR, and foreign media outlets. Kyle is a graduate of the University of Maine and speaks fluent Russian.