Upcoming Speakers
Andrew C. Weber
Monday, September 9, 2019
Topic: Countering Weapons of Mass Destruction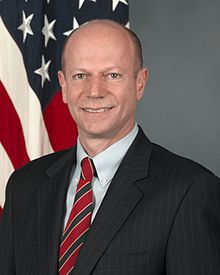 Hon. Andy Weber is an independent consultant and a Senior Fellow at the Council on Strategic Risks, a non-partisan, non-profit think tank. He has dedicated his professional life to countering nuclear, chemical, and biological threats and to strengthening global health security.
Weber's thirty years of US government service included five-and-a-half years as President Obama's Assistant Secretary of Defense for Nuclear, Chemical and Biological Defense Programs. He was a driving force behind Nunn-Lugar Cooperative Threat Reduction efforts to remove weapons-grade uranium from Kazakhstan and Georgia and nuclear-capable MiG-29 aircraft from Moldova, to reduce biological weapons threats, and to destroy Libyan and Syrian chemical weapons stockpiles. In addition, he coordinated US leadership of the international Ebola response for the Department of State.
Prior to joining the Pentagon as Advisor for Threat Reduction Policy in December 1996, Mr. Weber was posted abroad as a US Foreign Service Officer in Saudi Arabia, Germany, Kazakhstan, and Hong Kong. Mr. Weber is currently a Strategic Advisor for Ginkgo BioWorks and consultant for DARPA, Lawrence Livermore National Laboratory, and others. He serves on the Boards of the Arms Control Association and Healthcare Ready,  and the James Martin Center for Non-proliferation Studies International Advisory Council.
He taught a course on Force and Diplomacy at the Georgetown University Graduate School of Foreign Service for seven years, and was a Senior Fellow at the Harvard Kennedy School's Belfer Center for Science and International Affairs. Mr. Weber graduated from Cornell University and holds a Master of Science in Foreign Service (MSFS) degree from Georgetown University. He is a member of the Council on Foreign Relations. His twitter handle is @AndyWeberNCB
David Stoll
Monday, September 23, 2019
Topic: Migration from Guatemala to the US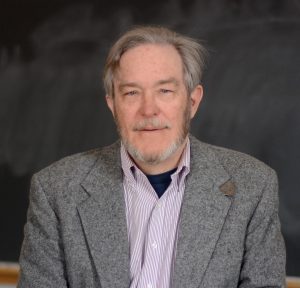 David Stoll has worked with indigenous communities in Guatemala since the 1980s.  In his most recent book, El Norte or Bust! How Migration Fever and Microcredit Produced a Financial Crash in a Latin American Town (Rowman & Littlefield, 2012), he describes how migration actually impoverishes many rural Guatemalans because they take on unmanageable debt to finance the trip north.  He has written about Central American migration for The Wall Street Journal, Miami Herald and The American Interest.  His earlier books include Is Latin America Turning Protestant? (University of California Press, 1991), Between Two Armies in the Ixil Towns of Guatemala (Columbia University Press, 1993), and Rigoberta Menchú and the Story of All Poor Guatemalans (Westview Press, 2007).  Stoll received his bachelor's degree in anthropology from the University of Michigan and his PhD from Stanford University. For the past 22 years, he has taught at Middlebury College in Vermont.
Courtney C. Radsch
Monday, October 14, 2019
Topic: Enemies of the People: the Shifting Frontlines of Journalism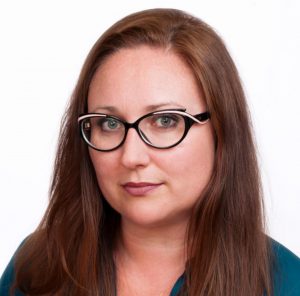 Courtney C. Radsch, PhD, is advocacy director at the Committee to Protect Journalists (CPJ).  She serves as chief spokesperson on global press freedom issues for the organization and oversees CPJ's engagement with the United Nations, the Internet Governance Forum, and other multilateral institutions as well as CPJ's campaigns on behalf of journalists killed and imprisoned for their work.  As a veteran journalist, researcher, and free expression advocate, she frequently writes and speaks about the intersection of media, technology, and human rights.  Her book Cyberactivism and Citizen Journalism in Egypt: Digital Dissidence and Political Change was published in 2016.
Prior to joining CPJ, Radsch worked for UNESCO, edited the flagship publication "World Trends in Freedom of Expression and Media Development," and managed the Global Freedom of Expression Campaign at Freedom House.  She has worked as a journalist in the United States and Middle East with Al-Arabiya, the Daily Star, and The New York Times.  Radsch holds a PhD in international relations from American University.  She speaks Arabic, French, and Spanish.
Ambassador Douglas A. Silliman
Monday, November 4, 2019
Topic: Iraq after ISIS: Caught between the United States and Iran
Ambassador Douglas A. Silliman is president of the Arab Gulf States Institute in Washington. He retired from the Foreign Service in April 2019 after 35 years.  He served as U.S. ambassador to Iraq from 2016-19 and U.S. ambassador to Kuwait from 2014-16.  From 2013-14, he served as a senior advisor in the Bureau of Near Eastern Affairs in the U.S. Department of State, working on Iraq issues and the U.S.-Africa Leaders Summit.
Silliman was deputy chief of mission at the U.S. Embassy in Iraq from 2012-13, minister counselor for political affairs in Baghdad from 2011-12, and deputy chief of mission in Ankara, Turkey from 2008-11. His other State Department positions include:  director of the Department of State's Office of Southern European Affairs, political counselor at the U.S. Embassy in Jordan, and the regional officer for the Middle East in the Office of the Coordinator for Counterterrorism.
In 2018, Silliman received the Presidential Distinguished Service Award from President Donald J. Trump. He has received numerous awards from the Department of State, including the Secretary's Award for Public Outreach in 2007 and senior performance awards.  Silliman received the Sinclaire Language Award in 1993 and the W. Averell Harriman Award for outstanding junior officer in 1988 from the American Foreign Service Association.
In addition to his position as president of AGSIW, Silliman serves on the board of advisors of the Bilateral US-Arab Chamber of Commerce, which helps American businesses expand their international business and trade ties, especially in the Middle East and Gulf region.
Silliman received a Bachelor of Arts in political science, summa cum laude, from Baylor University in Texas, where he was also a member of Phi Beta Kappa. He earned a Master of Arts in international relations from the George Washington University. He speaks Arabic and French.
Shuja Nawaz
Monday, March 9, 2020
Topic: Pakistan