Upcoming Speakers
James N. Miller
Monday, October 8, 2018
Topic: Managing US Relations with China and Russia in Unsettled - and Unsettling - Times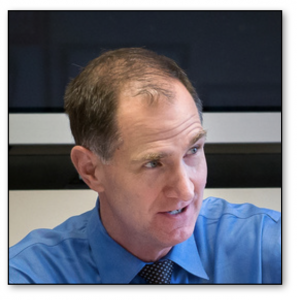 Dr. James N. Miller is a Senior Fellow at Harvard Kennedy School's Belfer Center for Science and International Affairs, where he leads a project on preventing war among great powers.
Prior to his appointment at the Center in October 2014, he worked as Under Secretary of Defense for Policy, advising Secretaries Leon Panetta and Chuck Hagel on strategy, policy, and operations, and serving as the department's deputy for National Security Council policy-making and crisis management. Miller served previously as Principal Deputy Under Secretary of Defense for Policy under Secretary Robert Gates, guiding reviews of nuclear policy and missile defense, and leading national defense strategies for space and cyberspace. He was awarded the Department of Defense's highest civilian award, the Medal for Distinguished Public Service, four times.
Miller served previously in government as Deputy Assistant Secretary of Defense and as senior staff for the House Armed Services Committee. He also served as Senior Vice President and Director of Studies at the Center for a New American Security, Senior Vice President at Hicks and Associates, Inc., and assistant professor at Duke University. A member of the Council on Foreign Relations and the International Institute for Strategic Studies, Miller is President of Adaptive Strategies, LLC. He serves on the Defense Science Board, the Atlantic Council's Board of Directors, and the Board of Advisors for the Center for a New American Security.
Miller received a B.A. degree with honors in economics from Stanford University, and Master's and Ph.D. degrees in public policy from Harvard Kennedy School. He was a research fellow with the Belfer Center's International Security Program from 1985-88.
Sarah Mendelson
Monday, October 29, 2018
Topic: Combating Human Trafficking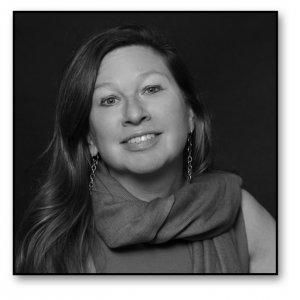 Ambassador Sarah E. Mendelson is Distinguished Service Professor of Public Policy at Carnegie Mellon University and Head of Carnegie Mellon's Heinz College in Washington DC.  She served as the US Representative to the Economic and Social Council at the United Nations until January 20, 2017. Confirmed by the Senate in October 2015, she was the USUN lead on international development, human rights, and humanitarian affairs. There she oversaw campaigns to get country-specific resolutions passed in the General Assembly and to get NGOs, including the Committee to Protect Journalists, accredited to the UN. She led efforts to elevate the issue of combating human trafficking and was senior lead for the President's Summit on Refugees. Prior to her appointment as Ambassador, she served as a Deputy Assistant Administrator at USAID from 2010-2014 where she was the Agency lead on democracy, human rights, and governance. A long time policy entrepreneur, she has spent over two decades working on development and human rights as a scholar and practitioner including in Moscow with the National Democratic Institute, on the faculty of the Fletcher School at Tufts University, and over a decade as senior adviser and inaugural director of the Human Rights Initiative at the Center for Strategic and International Studies. There she also worked as a senior fellow in the Russia and Eurasia Program where she over saw focus groups, public opinion surveys, and social marketing campaigns in Russia on a range of issues. A member of the Council on Foreign Relations and the author of over 70 scholarly and public policy publications, Ambassador Mendelson received her BA in History from Yale University and her PhD in political science from Columbia University.
Gary Samore
Monday, November 12, 2018
Topic: Status of Iran and North Korea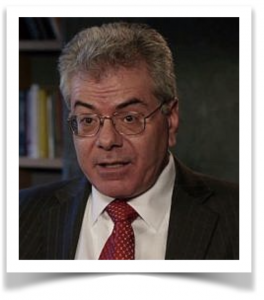 Gary Samore is Executive Director for Research at the Belfer Center for Science and International Affairs at the Kennedy School of Government at Harvard University. In December 2015, Dr. Samore was appointed as a member of the Secretary of Energy Advisory Board (SEAB) under Secretary Ernest Moniz and served until January 2017. He is also a non-resident Senior Fellow at the Brookings Institution and member of the advisory board for United Against Nuclear Iran (UANI), a non-profit organization that seeks to prevent Iran from acquiring nuclear weapons.
He served for four years as President Obama's White House Coordinator for Arms Control and Weapons of Mass Destruction (WMD), including as U.S. Sherpa for the 2010 Nuclear Security Summit in Washington, DC and the 2012 Nuclear Security Summit in Seoul, Korea.  From 2006 to 2009, Dr. Samore was Vice President for Studies at the Council on Foreign Relations (CFR) in New York, where he held the Maurice R. Greenberg chair and directed the David Rockefeller Studies Program. Before joining CFR, Dr. Samore was vice president for global security and sustainability at the John D. and Catherine T. MacArthur Foundation in Chicago, and from 2001 to 2005, he was Director of Studies and Senior Fellow for Nonproliferation at the International Institute for Strategic Studies (IISS) in London.  At IISS, he produced three "strategic dossiers" on Iran (2005), North Korea (2004), and Iraq (2002), which are considered authoritative and exemplary assessments of nuclear, biological, chemical, and missile programs in those countries.
Dr. Samore was Special Assistant to the President and Senior Director for Nonproliferation and Export controls during the Clinton Administration. Before the National Security Council, Dr. Samore worked on nonproliferation issues at the State Department. In 1995, he received the Secretary of Defense Medal for Meritorious Civilian Service for his role in negotiating the 1994 North Korea nuclear agreement. Prior to the State Department, he worked at the Lawrence Livermore National Laboratory and the Rand Corporation.
Dr. Samore was a National Science Foundation Fellow at Harvard University, where he received his MA and PhD in government in 1984.  While at Harvard, he was a pre-doctoral fellow at what was then the Harvard Center for Science and International Affairs, later to become the Belfer Center for Science and International Affairs.
Kyle Parker
Monday, December 17, 2018
Topic: The Magnitsky Act and its Impact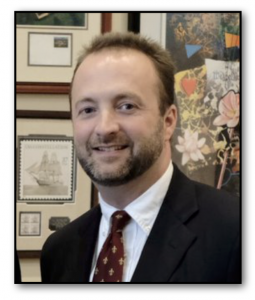 Kyle Parker, Chief of Staff of the U.S. Helsinki Commission, was jointly appointed on January 3, 2018 by U.S. Senators Roger Wicker and Ben Cardin, Chairman and Ranking Member, respectively.
Prior to his appointment to the Commission, Kyle served on the House Foreign Affairs Committee as Ranking Member Eliot Engel's senior advisor overseeing U.S. foreign policy toward the 50 countries and three international organizations covered by the Department of State's Bureau of European and Eurasian Affairs. From 2006 to 2014, Kyle served as Policy Advisor for Eurasia at the U.S. Helsinki Commission under the Chairmanships of Sam Brownback, Alcee Hastings, Ben Cardin, and Chris Smith. Before entering government, Kyle spent eight years at the American Foreign Policy Council managing high-level political exchanges with Russia, Ukraine, and China.
Kyle's work on the Magnitsky Act, a landmark law redefining human rights advocacy around the world, is featured in a New York Times bestseller, and his expertise on Russia has been quoted by the Wall Street Journal, Washington Post, CNN, Fox News, NPR, and foreign media outlets. Kyle is a graduate of the University of Maine and speaks fluent Russian.