Upcoming Speakers
Anne Garrels
Monday, July 10, 2017
Topic: Putin Country: The Real Russia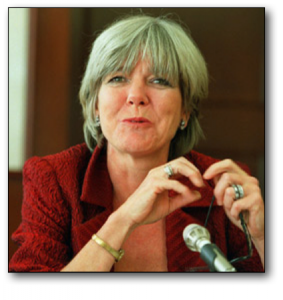 Anne Garrels,  a long-time foreign correspondent for National Public Radio, covered Iraq under Saddam Hussein's regime and through the U.S. invasion and its aftermath, and earned international recognition in 2003 by being one of 16 U.S. journalists to remain in Baghdad during the U.S. bombing. Her vivid, around-the-clock reports from the city under siege gave listeners remarkable insight into the impact of the war and the challenges to come.
As U.S.-led forces advanced on the city, Garrels remained at her post, describing the scene on the streets and reactions from those she encountered. Her experiences in Baghdad are chronicled in her book Naked in Baghdad(Farrar, Straus and Giroux, September 2003).
Garrels, who first arrived in Iraq in 2002 under Saddam Hussein, led NPR's coverage there until 2008. Her reports anticipated and documented the sectarian violence; she traveled the country working independently as well as embedding with U.S. forces.
Since Sept. 11, Garrels has also reported from Afghanistan, Pakistan and the Middle East. Before covering the Middle East, she concentrated on the former Soviet Union and its successor states for many years, earning an Alfred I. Dupont Award for her Russia coverage of diverse topics ranging from social and economic challenges to military and cultural developments. From Tiananmen Square to the battlegrounds of Chechnya, from Bosnia to Kosovo, Israel to Iraq, Garrels has put a human face on conflict, combining experience in the field with a sharp understanding of the policy debates in Washington.
Garrels' work in Iraq has been recognized with the George Polk Award, the 2004 CPB Edward R. Murrow Award, the Courage in Journalism Award from the International Women's Media Foundation, the Alfred I. Dupont-Columbia University Award, the University of Missouri Medal for Distinguished Service to Journalism, and awards from Interaction and the World Affairs Council. For her contribution to NPR's coverage of the Gulf War in 1990, Garrels shared an Alfred I. Dupont Award. In 1999, the Overseas Press Club honored Garrels with the Whitman Bassow Award for a series she did on global water issues.
Before joining NPR in 1988, a move she says allowed her to "spread her wings," Garrels was the State Department correspondent for NBC News. Prior to that, Garrels worked at ABC in a variety of positions over the course of ten years, serving as Moscow bureau chief and correspondent until she was expelled in 1982. From 1984-85 she was the network's Central American bureau chief.
In 1996-97, Garrels spent a year as an Edward R. Murrow Fellow at the Council on Foreign Relations. She is a member of the board of the Committee to Protect Journalists.
Garrels graduated from Harvard University in 1972  In March 2016, she published Putin Country: A Journey into the Real Russia [Farrar, Straus, and Giroux].
Jennifer Cooke
Monday, August 7, 2017
Topic: Africa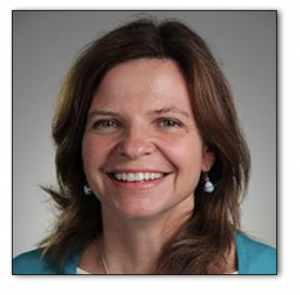 Jennifer Cooke is director of the Africa Program at the Center for Strategic and International Studies, where she leads research and analysis on political, economic, and security dynamics in Africa. She is a frequent writer and lecturer on U.S.-Africa policy and provides briefings, testimony, and policy recommendations to U.S. policymakers, the U.S. Congress, and the U.S. military. Recent projects include an examination of militancy and extremism in the Sahel and Lake Chad Basin, religious authority and the state in Africa, energy trends in sub-Saharan Africa, and the launch of the "Spotlight on Africa" conference series, which provides an in-depth look at political and economic developments in Africa's largest and most dynamic economies.
Cooke is a frequent commentator in print, on radio, and on television, and she has testified before Congress on Boko Haram in Nigeria, the political crisis in Côte d'Ivoire, and the African Union. She travels widely in Africa and has been an election observer in Sierra Leone, Mali, Nigeria, and Ghana. Growing up, she lived in Côte d'Ivoire and the Central African Republic, as well as Belgium, Italy, and Canada. Prior to CSIS, she worked at the National Academy of Sciences in the Office of Human Rights and the Office of News and Public Information and in the U.S. Congress on the House Subcommittee on Africa. She holds an M.A. in African studies and international economics from the Johns Hopkins University School of Advanced International Studies (SAIS) and a B.A. in government, magna cum laude, from Harvard University.
Juan Cole
Monday, September 18, 2017
Topic: The Middle East
Ambassador Mike McFaul
Tentative Date: Monday October 23. Alternate: Monday, October 30
Topic: Russia