Upcoming Speakers
Alan Makovsky
Monday, March 18, 2019
Topic: Turkey: Wayward Ally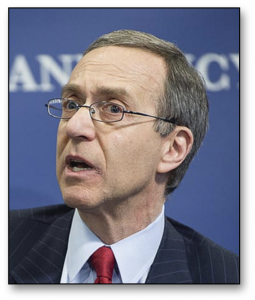 Alan Makovsky is a senior fellow for National Security and International Policy at the Center for American Progress. From 2001 to 2013, he served as a senior professional staff member on the Committee on Foreign Affairs in the U.S. House of Representatives, where he covered the Middle East, Turkey, and other related issues.
At the Washington Institute for Near East Policy—a private think tank where he worked from 1994 to 2001—Makovsky wrote widely on various Middle Eastern and Turkish topics. He also founded and directed the Washington Institute's Turkey Research Program.
At the State Department where he worked from 1983 to 1994—Makovsky variously covered southern European affairs and Middle Eastern affairs for the Bureau of Intelligence and Research. He also served as the political advisor to Operation Provide Comfort in 1992 and as the special advisor to the special Middle East coordinator from 1993 to 1994.
Matthew J. Goodwin
Monday, April 15, 2019
Topic: Brexit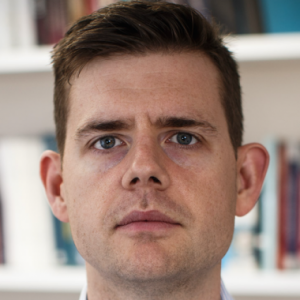 Matthew J. Goodwin is an academic, writer and speaker known mainly for his work on British and European politics, populism, Brexit and elections. He is Professor of Politics at Rutherford College, University of Kent, and Senior Visiting Fellow at the Royal Institute of International Affairs, Chatham House. He is the author of six books, including National Populism:  The Revolt Against Liberal Democracy with Roger Eatwell (Penguin Press 2018)  and the 2015 UK Political Book of the Year, Revolt on the Right (Routledge), as well as Brexit: Why Britain Voted to Leave the European Union (Cambridge University Press). He has published dozens of academic studies and research reports with Chatham House on European politics and populism. He writes regularly for international media, including the New York Times, Politico and Financial Times.  Between 2011-2015, he sat on the UK government's working group on tackling prejudice and has advised many governments and departments, including Number 10 Downing Street and the US State Department.
Gregory Gause
Monday, May 13, 2019
Topic: Saudi Arabia: Reliable Ally?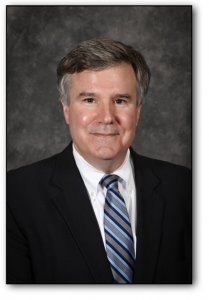 F. Gregory Gause, III is Professor and John H. Lindsey '44 Chair of International Affairs at the Bush School of Government and Public Service, Texas A&M University, as well as serving as head of School's Department of International Affairs. He was previously on the faculties of the University of Vermont (1995-2014) and Columbia University (1987-1995) and was Fellow for Arab and Islamic Studies at the Council on Foreign Relations in New York (1993-1994). During the 2009-10 academic year he was Kuwait Foundation Visiting Professor of International Affairs at the Kennedy School of Government, Harvard University. In spring 2009 he was a Fulbright Scholar at the American University in Kuwait. In spring 2010 he was a research fellow at the King Faisal Center for Islamic Studies and Research in Riyadh, Saudi Arabia.  From 2012 to 2015 he was a non-resident Senior Fellow at the Brookings Doha Center.
His research focuses on the international politics of the Middle East, particularly the Arabian Peninsula and the Persian Gulf. He has published three books, most recently The International Relations of the Persian Gulf (Cambridge University Press, 2010). His articles have appeared in Foreign Affairs, Foreign Policy, Middle East Journal, Security Studies, Journal of Democracy, Washington Quarterly, National Interest, and in other journals and edited volumes. He received his Ph.D. in political science from Harvard University in 1987 and his B.A. (summa cum laude) from St. Joseph's University in Philadelphia in 1980. He studied Arabic at the American University in Cairo (1982-83) and Middlebury College (1984).
Anne Barnard
Monday, June 10, 2019
Topic: Syria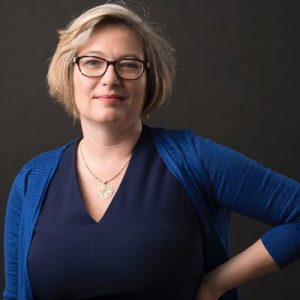 Anne Barnard, a New York Times journalist, led coverage of the Syria war for six years, reporting from across the Middle East as Beirut bureau chief. Since 9/11, she has chronicled the human and strategic impact of U.S. war policies on front line areas from Iraq to Syria and Gaza.
Barnard has worked from the Middle East intermittently since 2003, beginning as bureau chief for the Boston Globe in Baghdad, where she documented the American invasion and occupation of Iraq and its impact across the region.
A proficient Russian speaker, Barnard began her career in journalism twenty-five years ago, reporting on the tumult of post-Soviet Russia. She then covered local news for the Philadelphia Inquirer and the Boston Globe. After 9/11, she was dispatched to New York, then to Pakistan, Afghanistan, Iraq, Iran, and beyond. She joined the New York Times metro desk in 2007 and moved back to the Middle East in 2012.
Barnard has won several journalism prizes, including the Columbia Journalism School's Meyer Berger Award, for a series on the impact of the 2010 earthquake on New York's Haitian diaspora. She has been awarded a Pew Fellowship in International Journalism at the Johns Hopkins University's School of Advanced International Studies and the Ochberg fellowship from the Columbia Journalism School's Dart Center for Journalism and Trauma.
John Shattuck
Monday, July 8, 2019
Topic: Europe's Illiberal Democracies
John Shattuck is Professor of Practice at the Fletcher School of Tufts University.  He is an international legal scholar, diplomat, human rights leader, and former university president.  Early in his career he held positions that include:  Director of the ACLU Washington office; Vice President for Government, Community and Public Affairs at Harvard University; Lecturer at the Harvard Law School; and Senior Associate in the Program on Science, Technology and Public Policy at the Kennedy School of Government.
From 1993-1997 Mr. Shattuck was Assistant Secretary of State for Democracy, Human Rights and Labor.  He then served as the U.S. Ambassador to the Czech Republic from 1998-2000.  Mr. Shattuck returned to the U.S. as CEO of the John F. Kennedy Library Foundation from 2001-2009.  During this time, he was also Lecturer and Senior Fellow at Tufts University (2007-2009) and served on the Advisory Board for the Institute for Global Leadership.
From 2009 to 2016 he was President and Rector of Central European University, an international graduate institution in Budapest, Hungary. Upon his retirement as President, in his honor Central European University renamed the research center he had established as the Shattuck Center on Conflict, Negotiation and Recovery.
Professor Shattuck received a BA from Yale College in 1965, an MA in 1967 from Clare College, Cambridge University, and a JD degree in 1970 from Yale Law School.
William Reinsch
Monday, August 12, 2019
Topic: Globalization, Inequality and Trade Policy
William Alan Reinsch holds the Scholl Chair in International Business at the Center for Strategic and International Studies (CSIS) and is a senior adviser at Kelley, Drye & Warren LLP. Previously, he served for 15 years as president of the National Foreign Trade Council, where he led efforts in favor of open markets, in support of the Export-Import Bank and Overseas Private Investment Corporation, against unilateral sanctions, and in support of sound international tax policy, among many issues. From 2001 to 2016, he concurrently served as a member of the U.S.-China Economic and Security Review Commission. He is also an adjunct assistant professor at the University of Maryland School of Public Policy, teaching courses in globalization, trade policy, and politics.
Reinsch also served as the Under Secretary of Commerce for Export Administration during the Clinton administration. Prior to that, he spent 20 years on Capitol Hill, most of them as senior legislative assistant to the late Senator John Heinz (R-PA) and subsequently to Senator John D. Rockefeller IV (D-WV). He holds a B.A. and an M.A. in international relations from the Johns Hopkins University and the Johns Hopkins School of Advanced International Studies respectively.