Upcoming Speakers
Thomas F. Remington
Monday, October 30, 2017
Topic: The Crisis of Global Inequality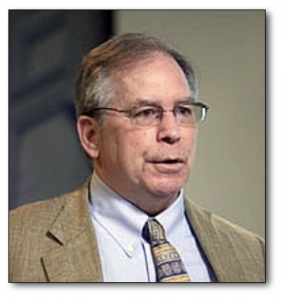 Thomas F. Remington is Visiting Professor of Government at Harvard University where he is teaching a course entitled "The Politics of Economic Inequality." In 2017 he retired from a career teaching at Emory University in Atlanta, where he is Goodrich C. White Professor (Emeritus) of Political Science. He is also Senior Research Associate of the International Center for the Study of Institutions and Development of the Higher School of Economics in Moscow, Russia, and an Associate of the Davis Center for Russian and East European Studies at Harvard University. He received his PhD in political science from Yale University in 1978 and an MA in Russia and East European Studies from Yale in 1974. Among his books are Presidential Decrees in Russia: A Comparative Perspective (Cambridge University Press, 2014); The Politics of Inequality in Russia (Cambridge University Press, 2011); The Russian Parliament: Institutional Evolution in a Transitional Regime, 1989-1999 (Yale University Press, 2001); and The Politics of Institutional Choice: Formation of the Russian State Duma (co-authored with Steven S. Smith) (Princeton University Press, 2001). Other books include Politics in Russia (7th edition, 2011); Parliaments in Transition (1994); and The Truth of Authority: Ideology and Communication in the Soviet Union (1988). His current research focuses on inequality and social policy in Russia, China and the United States.
Anna Borshchevskaya
Monday, November 27, 2017
Topic: Russia: What Next?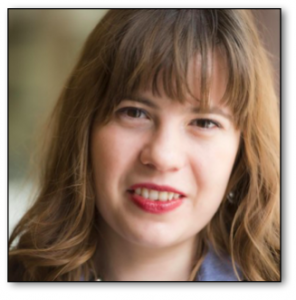 Anna Borshchevskaya is the Ira Weiner Fellow at The Washington Institute, focusing on Russia's policy toward the Middle East.  In addition, she is a fellow at the European Foundation for Democracy and was previously with the Peterson Institute for International Economics and the Atlantic Council. A former analyst for a U.S. military contractor in Afghanistan, she has also served as communications director at the American Islamic Congress.   Her analysis is published widely in journals such as The New Criterion, Turkish Policy Quarterly, and the Middle East Quarterly, and she also conducts translation and analysis for the U.S. Army's Foreign Military Studies Office and its flagship publication, Operational Environment Watch, and writes a foreign affairs column for Forbes.
Originally from Moscow, Ms. Borshchevskaya came to the United States  as a refugee in 1993 and has since received an MA in international relations from the Johns Hopkins University School of Advanced International Studies (SAIS) and a BA in political science and international relations from the State University of New York at Geneseo.
Stephen Harder
Monday, December 18, 2017
Topic: A China/US Partnership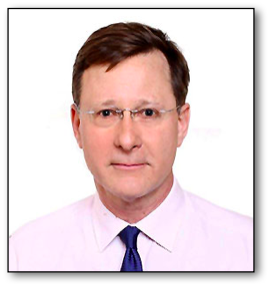 Stephen Harder is an international lawyer, currently based in Shanghai. He has been a partner at Clifford Chance LLP, a leading global law firm with headquarters in London since 1995, and he has been the managing partner of the firm's mainland China practice since 2002. Harder's recent practice focused on cross border transactions relating to China, including financings in Africa, South America, and Russia.
During his career, Harder has been based in New York, Brussels, Warsaw, Moscow, Hong Kong, Shanghai, and Beijing. When based in Europe in the early 1990s, he was a legal counsel for the Russian and Polish mass privatization program, as well as counsel to the Polish government in its "London Club" sovereign debt negotiations.
Harder wrote in the International Financial Law Review on "China's Sovereign Wealth Fund: The Need for Caution" and spoke in recent years at U.S. law and business schools on "China in the Balance: Needed Reforms, Vested Interests and the Choices Facing China's Leaders." He also published in the Annals of the American Academy of Political and Social Sciences on "Political Finance in the Liberal Republic."
He is a native of Boston and a resident of Rockport, Maine.
Kerry Emanuel
Monday, January 15, 2018
Topic: Hurricanes!
Trudy Rubin
Monday, February 5, 2018
Topic: Are we headed for the next Middle East War?: The end of ISIS, the rise of Iran, and the murky future of Syria and Iraq.
Dimitri Simes
Monday, April 2, 2017
Topic: The Cost of Ignoring Russia
Sarah Mendelson
Monday, June 18, 2018
Topic: Human Trafficking